Home Automation & Smart Home Systems
Control your entire home from a single app on any device With A Smart Home System in Leawood, Overland Park, Olathe, And More Of Kansas
Scroll to discover home automation options, process, and pricing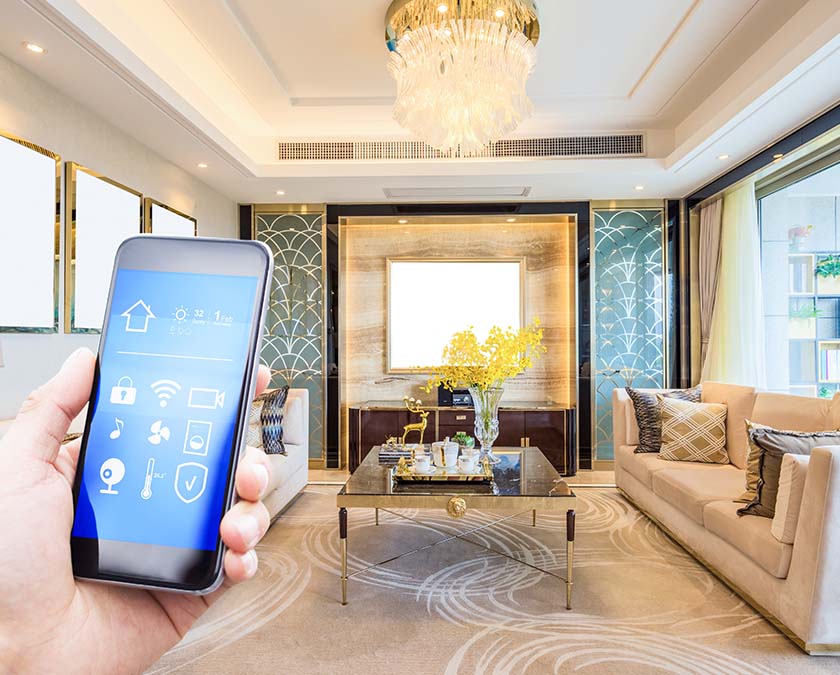 Save Precious Time And Let Your Home Do The Work
Once you've got a new media and audio system, updated your security, and decked out your home with several smart features, you'll see just how far these capabilities can take you. And you'll love being able to control everything in one place over flipping between apps.
This is one of the key advantages of having a fully integrated smart home.
Imagine having one system in your home that brings together all of your applications and is always available at the touch of a button. From your TV powering off after 9 pm, to the security system being set to stay, to the master bedroom lights dimming. In one central location, your system can do anything listed above, all at once.
Here are the most common features you can enjoy with a professional home automation system:
Prioritize Your Home Safety And Efficiency
Ensuring that your home is secure is very close, if not at the top, of your priority list whenever you walk out your door. Having a security system installed grants you peace of mind, but we want to give you more than that.
When your security system is part of your smart home, you get more than just peace of mind. You'll be able to fully relax because you have immediate access to and complete control of your home at all times, from one app on your device, and can continue to monitor it while you're away.
Create commands for your daily routine, customize your lighting, and choose when your electronic devices switch on and off with one custom remote. Enjoy an upgraded and easier way of life with a smart home.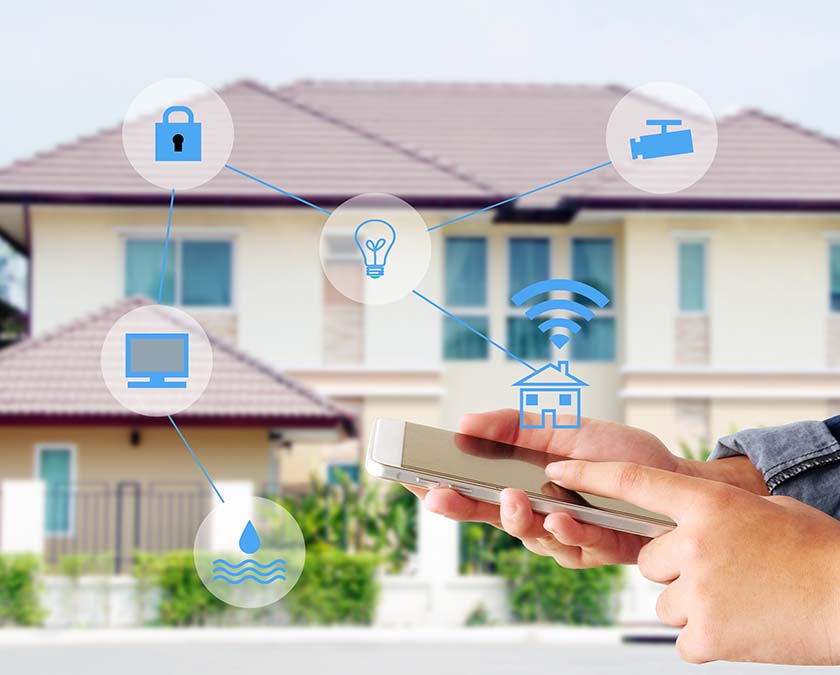 Get Everything A Smart Home Has To Offer In 3 Easy Steps
Your home is your world and we want to help you get a smart home that enriches and improves your life in a way you never imagined. We'll work with you to ensure the entire start-to-end process is smooth and effortless on your part.

Fill out our form and share your needs with us. We'll reach out for a phone consultation to discuss your vision and arrange an in-home consultation.

During the in-home consultation, we provide expert recommendations to make your dream a reality efficiently and cost-effectively. Once your system vision is finalized, we get to work.

Once complete, we guide you through your new system, ensuring you're fully prepared and informed. Get ready to celebrate your new setup with your loved ones.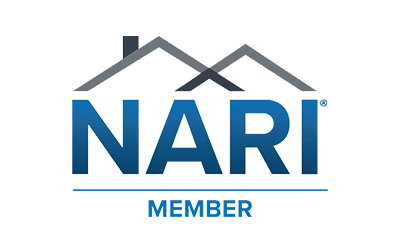 National Association Of The Remodeling Industry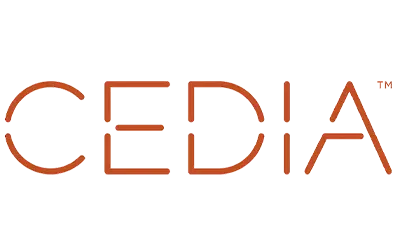 Global Association For Smart Home Technology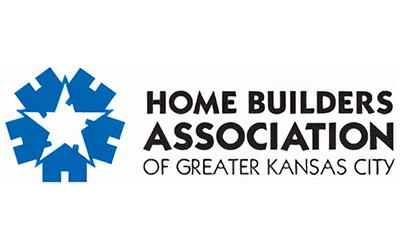 Home Builders Association Of Greater Kansas City
Our team will build and manage your entire system plan from start to finish and ensure it's engineered to the highest degree of quality possible. To eliminate any inefficiencies and headaches, we order and deliver all products and equipment for your project from trusted manufacturers.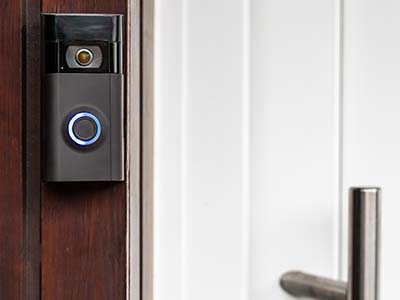 Includes a single home app to control TV and music system, garage door, interior and exterior lighting, doorbell camera and surveillance, and security system for a 3000 sq ft home.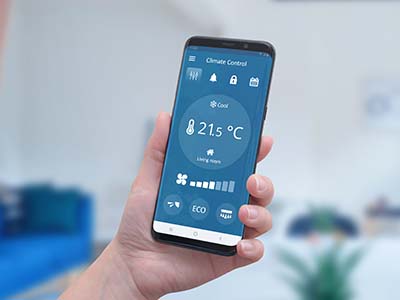 Includes a single home app to control TV and music system, garage door, interior and exterior lighting, fan, thermostats, door locks, doorbell camera and surveillance, and security system for a 5000 sq ft home.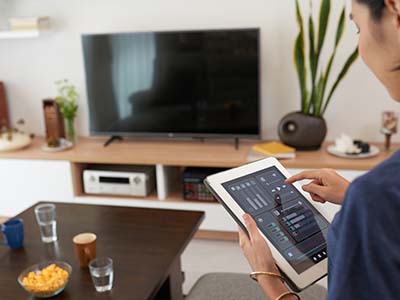 Includes a single home app to control TV and music system, garage door, interior and exterior lighting, fan, thermostats, door locks, automated window shades, doorbell camera and surveillance, and security system for a 8000 sq ft home.
*Prices are averages and may change depending on the size of your home and your choice of automated features. You'll receive an exact quote for your unique smart home after the in-home consultation.
Browse our gallery below and see some of the improvements and upgrades you can have in your own home. The possibilities and ranges of systems are virtually endless and we are here to help you get the smart home you deserve to make your life more convenient and enjoyable.
Home Theaters Designed And Installed
Home Automation And Smart Home Systems Installed
Whole Home Audio Systems Installed
Networking And Wi-Fi Systems Installed
The Proof Of Happy Customers
Don't take our word for it, read what our previous clients say about us and the work we have done for them, and decide for yourself whether we are the right company for you. We stand behind our work and would love to add your testimonial to our list.
Rob and the boys at Longwire are awesome! Initially they hung all my TV's in my home. I then contacted Rob and asked if he had any solution for my weak wifi.
Indeed he did. And now, for what I consider an extremely reasonably price, my three story home does not have a "dead spot" anywhere in the home.
We can have three TV's streaming Netflix, be browsing FB on our phone and tablets and have Alexa cook us dinner all simultaneously without a hiccup (Okay, still waiting for the Alexa upgrade that will allow her to cook us dinner.  But she does order us pizza). Anyway, they came in and in less than an afternoon they seamlessly wired their secret killer wifi extender system from the basement all the way to the top floor.
Still don't know how they did it. I didn't even have to change my wifi name or password. For any home entertainment or smart home upgrades. These are your guys! Thank you for your excellent service!
Rob and the team at Longwire have been absolutely fantastic. They've installed both audio and video equipment for us, and everything works smoothly and seamlessly.
We used another A/V and home automation company before, but they were never quite able to get our systems working correctly.
The Longwire team corrected those issues and then gave us functionality even beyond what we were expecting.
In addition to their technical expertise, their rate for labor are fair, and they're very responsive when scheduling appointments or helping to resolve issues.
I would absolutely recommend Longwire to anyone!
Rob installed a 65″ TV above our fireplace with two in-wall speakers on both sides. The work was superb and the integration of all the equipment was very well done.
Rob even let us borrow some used equipment from his show room when the speakers were still on backorder the day the install was planned, which was greatly appreciated.
Then came back and installed the new speakers at no additional charge. The prices of all the equipment are very competitive, and I would highly recommend Longwire to anyone that plans on installing a home system of ANY kind in the KC area.
Control Your Home With The Push Of A Button With Home Automation Systems