An Easy Process Designed For You
Experience a specialized process where our skilled team makes the impossible possible
Scroll to discover our process in detail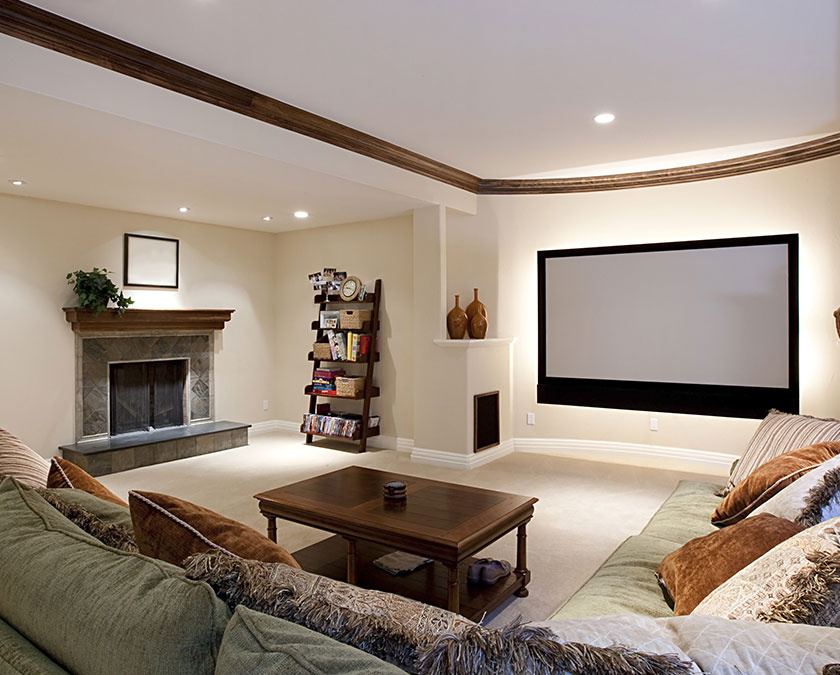 We Prioritize You In All Aspects Of Our Work
The process we follow has been thoroughly specialized to achieve the goals and get the results that you as the customer are looking for.
We implement our work ethics, morals, and company values into our process to ensure we exceed your expectations every time. One of these values that we hold in the highest regard is transparency through open communication. Clear, intentional, and effective communication and feedback between our team and you is something that we believe is key to making a project succeed.
While communication is essential, your peace of mind and security is important. You hired us to help you enhance your home, so be sure to sit back, relax, and watch us do all the heavy lifting for you.

Fill out our form and give us details about the project you have in mind. Send us pictures of your home or the area you wish to transform so that we can prepare for our phone consultation.

We get back to you with a phone consultation and talk more about the specifics of your project and your vision, then schedule an in-home consultation.

In the in-home consultation, we introduce ourselves in person and work through your needs and what you want to achieve in your home together. After we have a clear vision of what your end goal is, we explain the necessary steps for your vision to become a reality. We also make sure you are informed about expectations and the project timeline.

To help you make the most out of your budget and space, we design your system first to ensure that it reflects your vision. This step will also help alleviate any anxiety or stress you have because it will show you what the end result will look like before we start making any changes to your home.

Once we have agreed on pricing and are on the same page, we give you the contract to sign.

6. Procure Equipment And Product
To stay on track with the project timeline and make sure you get the products you want as soon as possible, we manage the ordering and delivering of all system components to your home in an efficient manner. We only work with the most trusted manufacturers and use top-quality products.

Before we move forward, we walk through the project site with you and explain what will happen to your space and what you can expect for the remainder of the project timeline.

8. Prepare The Project Site
To ensure that no unnecessary damage is done to your space or current devices, we set up any applicable protection and prepare your devices for the switch.

9. Installation and Configuration
Once your space is protected and we are on the same page, we install and configure all hardware and equipment associated with your project. We'll create a custom interface for you with your control software to ensure a one-of-a-kind experience.

We thoroughly calibrate and test all your new hardware and software to make sure your system is performing as expected and meets all your custom requirements.

11. Learn To Use Your System
You can think of this step as a personal training session where we show you how to operate your new system with ease. Our systems come with a universal remote that allows you to control them without any hassle. If something is unclear or you wish to make any changes, let us know and we will sort everything out for you.

We are committed to service.  As part of that, we will check in with our 3-day, 3-week, 3-month, and 12-month follow-up plan.  We want to ensure you are satisfied and that everything is working well for you. If anything comes to mind, just let us know and we will address it.

We stand behind our work and offer a 3 year labor warranty.
Last but not least, enjoy your amazing new system to the fullest and share it with your friends and family!
The Proof Of Happy Customers
Don't take our word for it, read what our previous clients say about us and the work we have done for them, and decide for yourself whether we are the right company for you. We stand behind our work and would love to add your testimonial to our list.
Longwire is a great company to work with. They did exactly as they promised, and were available to us when we weren't as smart as the house.
Honest, professional and personable.
Longwire exceeded my very high expectations. If you are looking for great value in high end electronics call Rob.
All contractors should be this good.
Experience A Hassle-Free And Easy Process With A Trustworthy Team