Create An Atmosphere Throughout Your Whole Home And Enjoy An Immersive Audio Experience With A Surround Sound System In Leawood, Overland Park, Olathe, And More Of Kansas
Scroll to discover home audio systems options, process, and pricing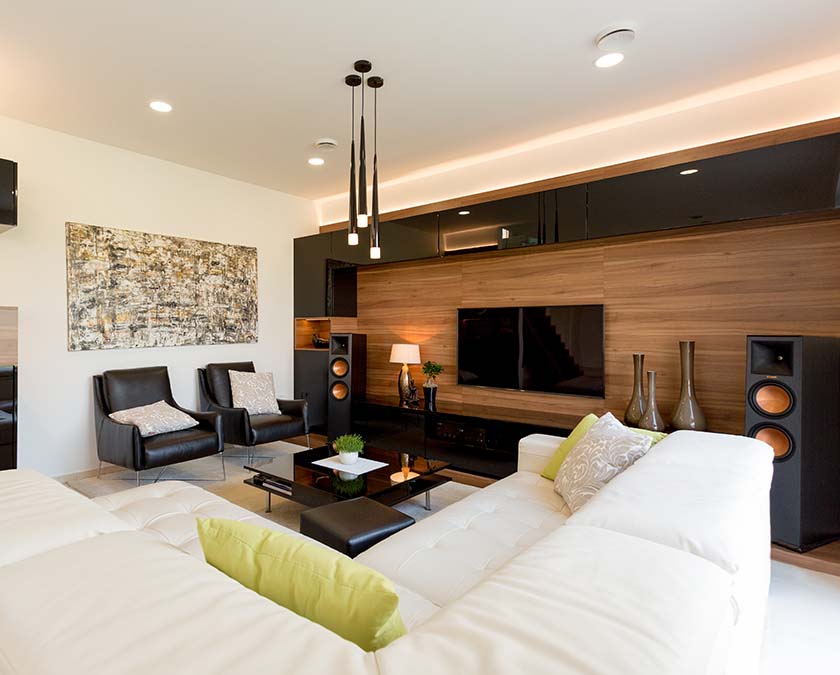 Music at home doesn't get much better than this
Humans are the only beings on the planet that can predict the timing of the next beat in a piece of music. We do it with our hand on the steering wheel without even thinking about it. For whatever reason, music is built into the fabric of what makes us human.
This is why whenever we get together with our friends and family there is always music playing in the background. And according to a 2016 study done by Sonos, Apple, and Daniel Levitin, a neuroscientist that specializes in understanding the effects of music on our brains, music brings us closer together physically and emotionally.
With a whole home audio system you will be able to enjoy music at its peak performance in the comfort of your home, and reconnect with your loved ones in an atmosphere of your own choosing.
A Unique Audio System Designed Just For You
Having a system in your home that delivers music at its best quality is one thing, but it's not enough. You want your system to be personalized to you, your lifestyle, and your surroundings.
It's not a very welcoming scene when your friends come over and you have cables and speakers all over your living room. When we install your whole home audio system, we make sure to install it the right way and customize it according to your needs and vision. Our range of top-of-the-line speakers can be operated from anywhere and all connect seamlessly without Wi-Fi.
More than that, we can install your system to be out of sight, or display your custom tower speakers for everyone to see – it's up to you.
Get a fully customizable whole home audio system to enjoy your music just the way you want, and define how sound will be heard in your home.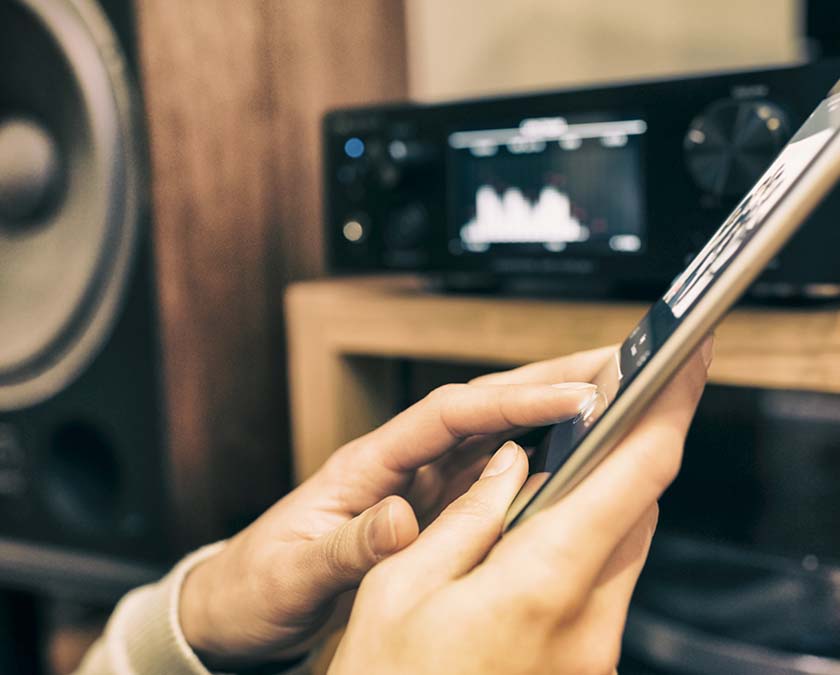 Experience A New World Of Sound And Music In 3 Easy Steps
Your home is your world and we want to help you get a whole home audio system that enriches and improves your life in a way you never imagined. We'll work with you to ensure the entire start-to-end process is smooth and effortless on your part.

Fill out our form and share your needs with us. We'll reach out for a phone consultation to discuss your vision and arrange an in-home consultation.

During the in-home consultation, we provide expert recommendations to make your dream a reality efficiently and cost-effectively. Once your system vision is finalized, we get to work.

Once complete, we guide you through your new audio system, ensuring you're fully prepared and informed. Get ready to celebrate your new setup with your loved ones.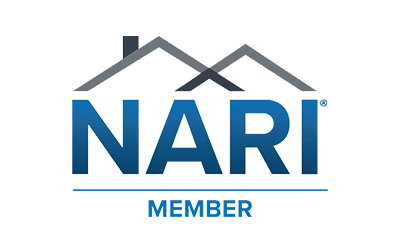 National Association Of The Remodeling Industry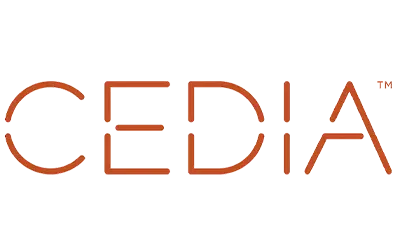 Global Association For Smart Home Technology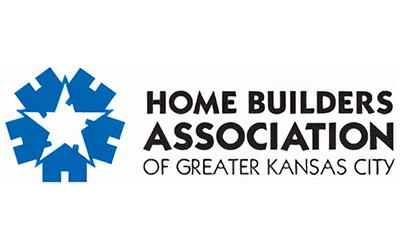 Home Builders Association Of Greater Kansas City
Our team will build and manage your entire system plan from start to finish and ensure it's engineered to the highest degree of quality possible. To eliminate any inefficiencies and headaches, we order and deliver all products and equipment for your project from trusted manufacturers.

A "zone" refers to a set of speakers with independent power, volume and source control.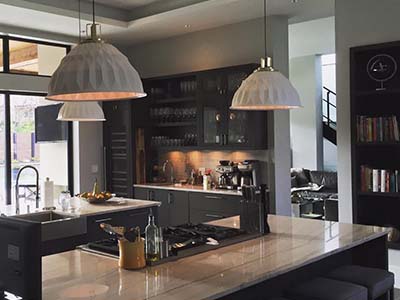 Includes a 4-zone audio system, 8 in-ceiling speakers, and app control.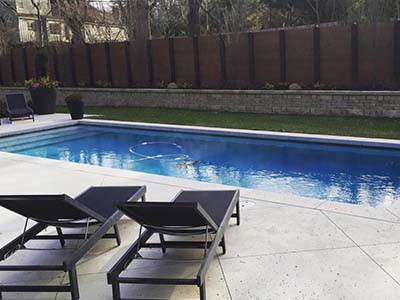 Average Whole Home Audio*
Includes a 9-zone audio system, upgraded speakers, outdoor speaker array, and app control.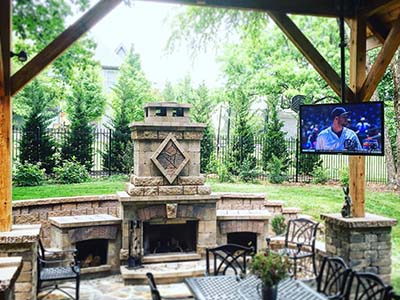 High-End Whole Home Audio*
Includes a 17-zone audio system, upgraded amps, premium speakers, premium outdoor speakers, and app control.
*Prices are averages and may change depending on the number of zones you wish to include in your audio system and speaker selection. You'll receive an exact quote for your unique home audio system after the in-home consultation.
Home Audio Systems Gallery
Browse our gallery below and see some of the improvements and upgrades you can have in your own home. The possibilities and ranges of systems are virtually endless and we are here to help you get the whole home audio system you deserve to make your life more convenient and enjoyable.
Home Theaters Designed And Installed
Home Automation And Smart Home Systems Installed
Whole Home Audio Systems Installed
Networking And Wi-Fi Systems Installed
The Proof Of Happy Customers
Don't take our word for it, read what our previous clients say about us and the work we have done for them, and decide for yourself whether we are the right company for you. We stand behind our work and would love to add your testimonial to our list.
Longwire installed a user-friendly audio-visual system that we now enjoy on our outdoor patio.
Rob and crew approached our project with a high level of professionalism and knowledge about outdoor AV products available with recommendations that fit our needs.
Their expertise to plan for efficient wiring and connection to equipment with minimal disruption was orderly and remarkable.
Rob and his team will help you sift through the countless audio/visual options out there to help you find the best option for your needs and price range.
They will follow through on the commitments they make to you and, if for some reason things change, they will always do right by the customer.
I will use them again and will recommend them to family and friends. Give Rob a call.
Rob and his crew did an amazing job designing and setting up our home audio and visual. The system is easy to use and seems to lack no features.
In addition from start to finish Longwire is professional, courteous and in my opinion trustworthy to have in your house when you can't be.
They have continued to make tweaks to the system even after payment to suit the way we use the system. Make these guys your first and last call!
Enjoy high-performance audio at home, inside and out