Home Theater Installation
Enjoy the best movies in the comfort of your home with A custom home theater system in Leawood, Overland Park, Olathe, And More Of Kansas
Scroll to discover home theater options, process, and pricing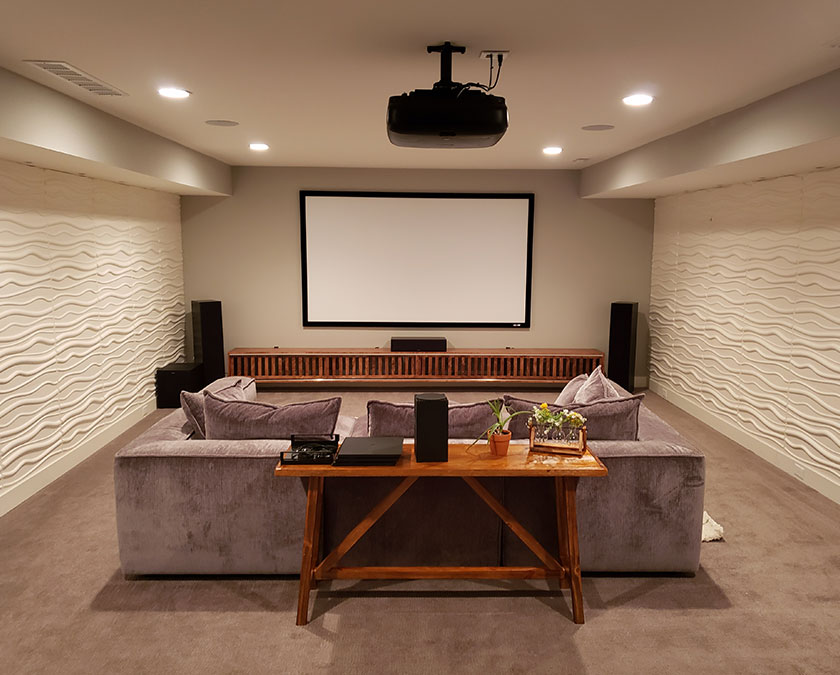 Home Entertainment And Comfort At Your Fingertips
With today's technology, it is actually possible to create a better experience for movies at home than you would have at the theater. You get to enjoy watching movies, shows, or live TV at your own leisure without being surrounded by strangers, and you can pause whenever you want! Most importantly, you are in your own comfortable space.
To make your time at home even more enjoyable, our design team takes the vision you have for your home theater and ensures that it is 100% personalized for you. That's the beauty of a home theater – it's tailored specifically to meet your needs and create the experience you are looking for.
And to top it all off, the systems we install are easier to use than other systems available today, and every family member will be able to operate it with ease.
Here are the most common features you can have in your home theater:
Enjoy A Realistic And Memorable Experience
Everyone thinks eye-popping image quality is what makes a home theater amazing, but, while it is important, it's not the only factor.
Often overlooked, sound is what brings the images on the projector screen to life. A professionally designed and installed surround sound system will manifest a completely different kind of emotional experience because it puts you in the middle of the audio experience in a very natural and life-like way.
If you want to travel to another world while inside the luxury of your home, this is what our home theater surround system will do for you.
Experience Entertainment Like Never Before In 3 Easy Steps
Your home is your world and we want to help you get a home theater that enriches and improves your life in a way you would've never imagined. We'll work with you to ensure the entire start-to-end process is smooth and effortless on your part.

Fill out our form and share your needs with us. We'll reach out for a phone consultation to discuss your vision and arrange an in-home consultation.

During the in-home consultation, we provide expert recommendations to make your dream a reality efficiently and cost-effectively. Once your system vision is finalized, we get to work.

Once complete, we guide you through your new home theater system, ensuring you're fully prepared and informed. Get ready to celebrate your new setup with your loved ones.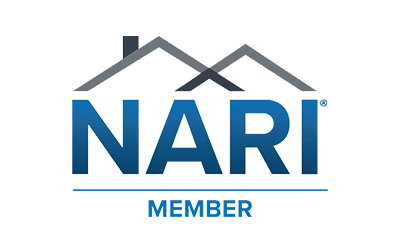 National Association Of The Remodeling Industry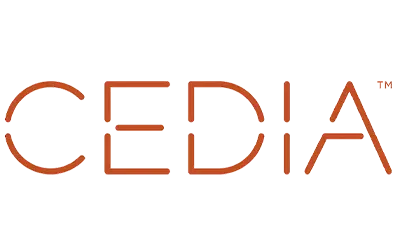 Global Association For Smart Home Technology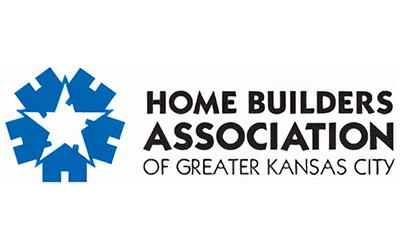 Home Builders Association Of Greater Kansas City
Home Theater Design And Installation Prices
Our team will build and manage your entire system plan from start to finish and ensure it's engineered to the highest degree of quality possible. To eliminate any inefficiencies and headaches, we order and deliver all products and equipment for your project from trusted manufacturers.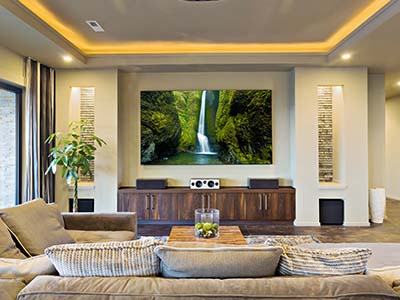 Base Home Theater Design And Installation*
Includes a 120" projection screen, projector, 5.1 surround sound, premium surge protection, AV system rack, and an easy-to-use remote control for your home theater.
Average Home Theater Design And Installation*
Includes a 120" ALR projection screen, 4K projector, 5.1 theater quality surround sound, premium surge protection, AV system rack, and an easy-to-use remote control for your home theater.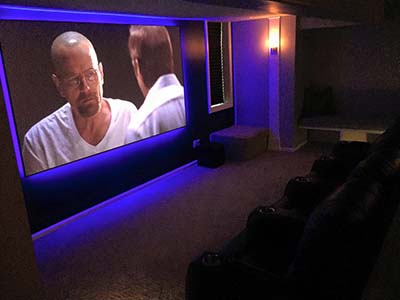 High-End Home Theater Design And Installation*
Includes a 133"+ projection screen, premium 4k laser projector, theater quality Dolby Atmos surround sound, 8 luxury theater seats, lighting control, premium surge protection, AV system rack, and an easy-to-use remote control for your home theater.
*Prices are averages and may change depending on the size of your home theater and your choice of brands and system models. You'll receive an exact quote for your unique home theater after the in-home consultation.
Browse our gallery below and see some of the improvements and upgrades you can have in your own home. The possibilities and ranges of systems are virtually endless and we are here to help you get the home theater you deserve to make your life more convenient and enjoyable.
Home Theaters Designed And Installed
Home Automation And Smart Home Systems Installed
Whole Home Audio Systems Installed
Networking And Wi-Fi Systems Installed
The Proof Of Happy Customers
Don't take our word for it, read what our previous clients say about us and the work we have done for them, and decide for yourself whether we are the right company for you. We stand behind our work and would love to add your testimonial to our list.
I called Rob at Longwire KC to see what could be done to make our surround system work again. He came out and went through all the options and educated us on how we could upgrade to a smart home system.
He explained everything to us and gave us choices which totally won us over. His team came in and installed all the equipment and upgrades and surpassed all expectations.
I would recommend this company to anyone looking to upgrade to a smart home or wanting a home theater experience.  Longwire is truly the best of the best in KC!!!
Rob at Longwire did a great job on our project. He is thorough, knowledgeable, and stands behind his work.
I actually had an issue not cause by his team but a pre-existing builder wiring issue that was impacting my home system Rob set up. He spent a fair amount of time checking the system and diagnosing the issue.
Even though it wasn't his fault he corrected it and did not hit me with any charges. Frankly, I was surprised by his commitment to customer service.
You just don't see that nowadays. Anyway they do great work and I would recommend / use them again. Thanks…Corey
I've been using Longwire for 6 years. Rob and his team are professional and do quality work. They are always keeping up with new and better technology for their customers.
I recently changed to a Savant System, which was recommended by Longwire and I couldn't be happier. Savants easy to use remote control and iPhone remote is easy to use and can control my whole home audio, video and lighting.
I'll be using Longwire for all of my A/V needs in the future. Thanks again!
Create unparalleled entertainment experiences right at home with a home theater