We all know the feeling of relaxing and letting the magic of movies and TV immerse us with sight and sound that blocks out the rest of the world and lets us focus on something besides our lives. That same feeling can be had in your own custom home theater designed and installed by the experts at Longwire in the Kansas City area.
Custom Home Theater Design and Installation In Kansas City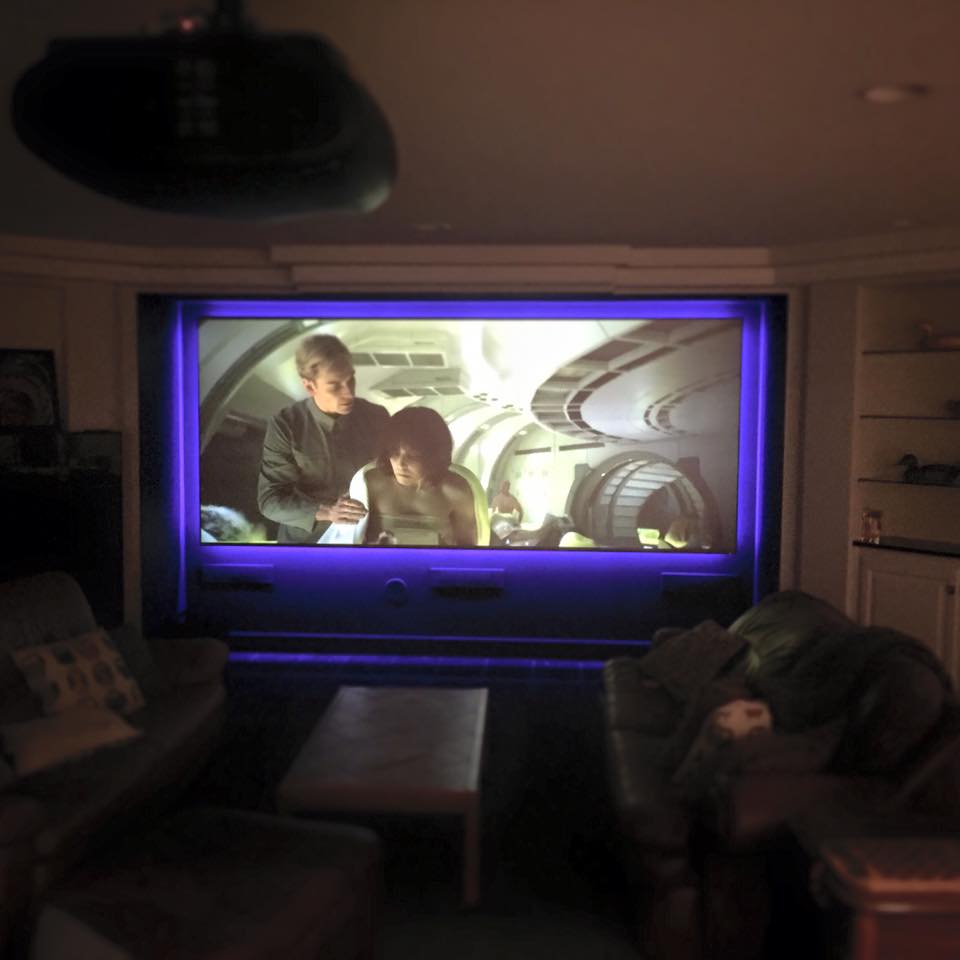 Whether you need to update your home theater/home audio components or you are starting from scratch and wanting to create a custom home theater and surround sound experience, Longwire's home-theater-home-audio-surround-sound-Kansas-Cityhome theater design team can help you create the perfect home theater environment that caters to your preferences in both sound and video quality. Unlike big-box store home theater solutions that are "one size fits all," Longwire examines every aspect of your home theater area to help you choose the right sound and video that maximizes the effect of your custom home theater, surround sound and home audio environment.
Longwire uses professional home theater components from industry leaders like Marantz, RTI, and Kef to create video and sound clarity that often times surpasses the local movie theater. Plus, Longwire can integrate your home theater and home audio systems with lighting, temperature control, security and more with our home automation and connected home services. Sacrificing audio and video quality with cheap electronics will only lead to you eventually having to buy more at some point which is the opposite of what Longwire does in the Kansas City area. We design and install the highest quality home theater, home audio and surround sound that will not only wow you and your guests today, but also provide years of entertainment for your home. To schedule a free consultation on adding a custom home theater system to your home in Leawood, Overland Park, Olathe or the Kansas City are call (913) 440-4790 or click here to contact us.
Call Longwire at (913) 440-4790 for custom home theater design and installation and complete custom home audio!